The same venues inevitably come to mind when considering where to hold a party – a boring corporate venue, an expensive bar or even your home.
Forget that! Think a bit outside the box and have your next party on a boat. Create a memorable experience for your guests by taking them out on the gorgeous waters of Perth.
In this blog, we are going to look at the benefits of having your next party on a boat rather than the usual options.
Christmas party
At the end of the year, you want to show your employees how much you appreciate their hard work by throwing a great Christmas party. However, as employers, you are also aware of how much this will cost.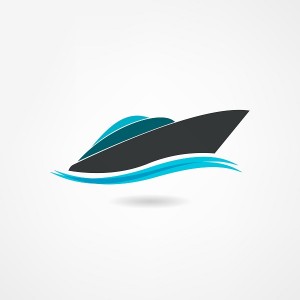 A charter is cost effective and offers a great evening/day for your employees. And the best thing about having the work Christmas party on a boat is that your employees are confined to the vessel for a couple of hours and will be forced to interact with each other – it is amazing how much morale and productivity can increase in a workplace when people get to know each other a bit better. A boat party is a perfect opportunity for this to happen.
Birthday party
Treat yourself or someone close to you by chartering a boat for a birthday party. When you charter a boat, you get to do what you want, whether it is a relaxing cruise or a fishing trip. What else could someone wish for on their birthday?
Engagement party
For most people, an engagement only comes around once in a lifetime. To match the significance of this event, you want to have a really spectacular party. Imagine celebrating your union on a boat with your close friend and family.
It will be a party that will long be remembered by you and your guests for years to come. This does not mean that you should discount having your wedding on a boat either. It could be a lovely alternative to a traditional wedding.
Bucks/Hens night
See out the bride or groom's last night of freedom by having a fantastic party on the water. It's the ultimate private function where you and your friends get to celebrate the last vestige of single life.
Anyone that has ever been to a Buck's or Hen's night know that they can get a little out of hand when people get a little too jovial. The last thing you want is for your party to be strolling the streets of Northbridge late at night in an inebriated state. A boat is a better option, because your friends will be in a safe environment with a professional crew on hand to look after them.
What are you waiting for?
We are very lucky in Perth. Not only does the beautiful Swan River run through our city, but we are also in close proximity to the Indian Ocean, which is home to geographical delights like Rottnest Island and Penguin Island.
As sand gropers, we need to take advantage of our gorgeous waterways, because they are unique feature of our city. A way you can do that is by chartering a boat for your next party.
Hi everyone
Well silly season is over and the new year has begun. Things have been a little slow and need to pick up a little. So why dont you get all the friend together and have a fun day out on Jazz IV.
All our crew would love to see you back
Neil & Coral